Serial Entrepreneur | Policy Analyst | Columnist
Dr. Sudhir Mehta is a serial entrepreneur, columnist, Chairman & Managing Director of Pinnacle Industries, India's leading automotive products & speciality vehicles company. He is also the Founder & Chairman of EKA, a commercial electric vehicles & technology company.
He has started and successfully led several ventures and is also the Past Chairman of CII Western Region. He is the Immediate Past President of  MCCIA – Mahratta Chamber of Commerce, Industries and Agriculture, Pune, and Lead of PPCR – Pune Platform for Covid Response & Pune Platform for Collaborative Response
He is also a Member of the State Advisory Committee for the Automobile Sector of the Government of Madhya Pradesh, under the 'Atmanirbhar Madhya Pradesh' initiative.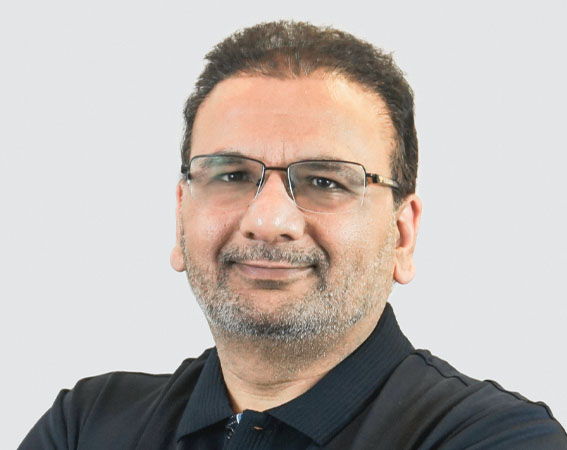 He was conferred the 'Successful Entrepreneur Award, 2022' by Army Institute of Technology, 'The Super Entrepreneur of the Year' award in 2018 by Machinist Magazine (Times Group Publication) and the 'Madhya Pradesh Innovation Leadership Award 2021' for his contribution to the Indian manufacturing sector.
He is also a regular contributor of op-ed articles for The Times of India, Indian Express, The Financial Express, The Hindu Business Line, Mint, Sakal, Lokmat & other leading publications.
He holds a bachelor's degree in Computer Science & Economics – Depauw University, USA, and MBA in Finance & International Business – University of Chicago, USA. He was also conferred with Doctor of Letters – Honoris Causa (D.Litt.) by Ajeenkya DY Patil University for his valuable contribution to the world of humanity, education, design, society, and business in 2022.
…Nothing is stronger than a small hope that doesn't give up…
"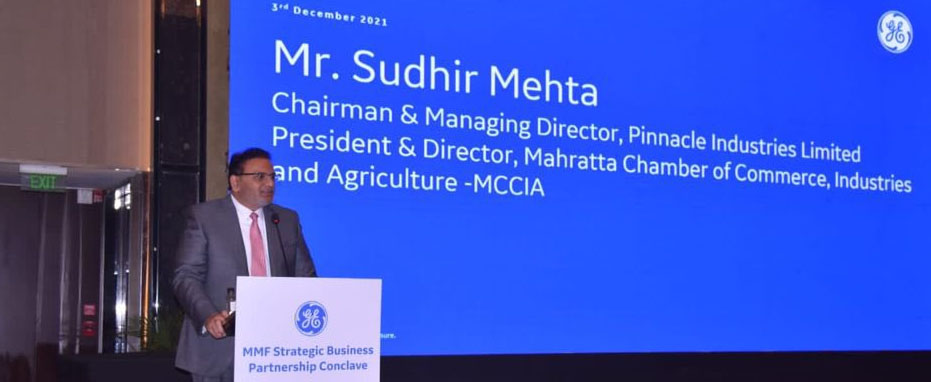 Founder, EKA – Pioneer in Electric Mobility Solutions.
Director, Instor by Kider India Pvt. Ltd, Pune – India's largest manufacturer of retail store fittings.
Director, VDL Pinnacle Engineering, Pune – A joint venture between VDL Groep of Netherlands and Pinnacle Industries Limited
Founder, AIC-Pinnacle Entrepreneurship Forum – Industry-backed startup incubator supported by Atal Innovation Mission, NITI Aayog, Ministry of MSME, and Ministry of Electronics and IT Govt of India
Former Managing Director of Man Force Trucks (2004 to 2011)
Director, Rivulis Irrigation Ltd. Israel, India (2015-2021)- Leading drip and micro-irrigation manufacturers worldwide
Social & Policy Associations
Lead & Coordinator, Pune Platform for COVID-19 Response (PPCR), largest civic led initiative to mitigate the risk and impact of the COVID-19 crisis.
Member, Managing Committee, Rambhau Mhalgi Prabodhini (RMP) (2021-24)
Advisor, Nation First Policy Research Centre (NFPRC)
Secretary, Bhagwan Mahaveer Viklang Sahayata Samiti (BMVSS) – Jaipur Foot, Indore – Largest Artificial Limbs NGO in the world
Member, Pune Metropolitan Planning Committee, Pune Metropolitan Region Development Authority (PMRDA)
Director on the Board of MCCIA Electronic Cluster Foundation (MECF), MCCIA Foundation, & Governing Council Member of JANWANI
Institutional Associations
Member, All India Council for Technical Education (AICTE)
Member, State Advisory Committee for Automobile Sector under 'AtmaNirbhar Madhya Pradesh', Government of Madhya Pradesh
Director on the Board of Auto Cluster Development and Research Institute Ltd. (ACDRIL)
Member, Airports Advisory Committee, Airports Authority of India, Pune Airport
Member, Advisory Committee of Pune Knowledge Cluster
Member, Board of Management, Ajeenkya D Y Patil University
Member, Governing Body, Symbiosis College of Arts and Commerce (SCAC)
Director, Science and Technology Park, University of Pune
Member of Indian Angels Network, India's largest network of angel investors.
Formerly on the South Asia Board of the Young Presidents Organisation (YPO)
Advisory Council of IIT Gandhinagar Research Park & Innovation and Entrepreneurship Centre